Expedited Expectations: The Future of Same-Day Delivery
For many consumers, two-day delivery is the new normal. Amazon's massive investments in logistics have set a new standard that other retailers have struggled mightily to compete with. But there's even faster delivery on the horizon: Within the next five years, the retail world could see a serious push for same-day delivery of eCommerce purchases. If that sounds like an ambitious project, it's because it is. Wild as it may seem, the data show that customer demand for same-day shipping is real and, moreover, that 44 percent of surveyed consumers had already used same-day delivery service in 2018. After the eCommerce explosion caused by COVID-19, it could be that same-day delivery is coming faster than most businesses expect. Here are six things that will need to change for it to succeed.
Standards for 3PLs Must Become Even More Demanding.
There will be very little room for supply chain errors in the world of same-day shipping. That means that shippers must raise their standardsensure that their 3PL partners are prepared to meet the demands of the new realities of shipping. Logistics carriers, for their part, must be diligent about maintaining critical credentials, such as their freight broker surety bonds.
What should businesses look for in their 3PLs? Capacityflexibility are key, as same-day delivery requires resource deployments that are both powerfulagile. However, a good 21st-century 3PL also needs a strong commitment to technologydata, because—as we'll discuss in a minute—these factors are critical for mastering the daily insouts of same-day delivery.
WarehousesDistribution Centers Will Get Closer to Consumers.
Same-day shipping will require goods to be stored in a location that's physically closer to their destination. That will require new networks of warehousesdistribution centers, mostly in urban areas. These new logistics facilities will have smaller footprintsfeature a business's most popular SKUs consolidated into one space.
Ship-from-store, the practice of shipping stock from a retail store rather than a distribution center, is also likely to increase in prominence as businesses seek to leverage brick-and-mortar assets in a way that helps their omnichannel efficiency. That will be an especially appealing option as warehouse space continues to command a high premium on the market.
Automation Will Help Create Big Gains in Efficiency.
Automation will be a critical tool for creating the supply chain efficiency necessary for same-day shipping. That much is obvious just from looking at Amazon's substantial investments in warehouse automation, which are designed to cut pickingpacking time down to the bare minimum. As these technologies become widespread throughout the industry, they'll help reduce downtimeerrors to deliver the right item on time, every time.
One automated solution that's likely to gain prominence soon is drone delivery. Although drone delivery has progressed slower than some anticipated, Amazon's drones recently received airspace approval from the FAA,drones of UPSGoogle have already been approved. Amazon has said that the company plans to use them in areas with low population density, which also helps address another persistent problem: last-mile delivery in rural areas.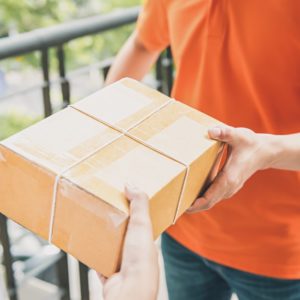 Last-Mile Delivery Will Be Make-Or-Break.
Last-mile delivery is perhaps the biggest bottleneck that retail logistics will have to overcome to make same-day delivery a reality. This stage of the logistics journey, in which a parcel is delivered to its final destination, is widely known as the trickiest one. That's because it's full of human-centricunpredictable tasks like navigating neighborhood streets, finding building numbers,dealing with traffic.
To make same-day delivery feasible, businesses will have to get last-mile delivery down to a science. Tools mentioned elsewhere in this article like algorithmically optimized routes, centrally located warehouses,drone delivery will all be important for addressing these problems. The challenges of last-mile delivery are often felt most keenly in rural areas, where delivering just one package can mean a 20-minute trip out of the way,drone delivery services are likely to be an especially critical tool here.
DataAlgorithms Will Become Industry-Defining Tools.
We're already living in the era of big data logistics, but those trends will jump into hyper-speed once same-day delivery enters the picture in earnest. Same-day delivery will require a new level of efficiency in planningthe ability to account for an enormous number of variables. The tools of data analysis will be critical for these tasks.
Retailerscarriers will have to improve their data collection capacity by deploying cutting-edge methods such as logistics IoTmachine-learning technologies. Used correctly, these technologies will help eCommerce businesses anticipate customer demand, plan more efficient routes,achieve new levels of efficiency in their resource deployment.
Certain Sectors Will Have to Adapt More Quickly Than Others.
Ultimately, same-day delivery will likely become a widespread standard, but it will take longer to catch on in some industries. We can see this in statistics that show that 41 percent of surveyed customers would abandon a cart with gifts or flowers if the seller didn't offer same-day shipping, while only 16 percent said the same about pet supplies or homegarden equipment.
This means that, as always, retailers must be aware of the experience that customers in their sector expect. For some businesses, same-day delivery is quickly becoming the new standard already while, in others, it's a little further off. Businesses should conduct careful market research to learn where their industry is at,then seek to exceed the current standard while maintaining solid ROIresponsible investment practices.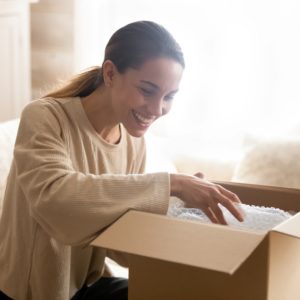 For retailers wary of the two-day shipping conundrum, the impending movement toward same-day shipping might not be welcome news. But, for any business, maintaining a competitive edge means preparing for these trends before they happen. Surety bonds, licenses,data tools are all essential components to shipping logistics that you should start planning now.